Pitch : You were invoked by a powerfull witch named "The Guide", and now are discovering a strange world, The Kingdom of Istyald. Istyald is the name of the great tree of knowledge, and the tree's in danger: dark forces try to destroy it and seize control of the whole world. You have to stop the Empire of Shadows from spreading!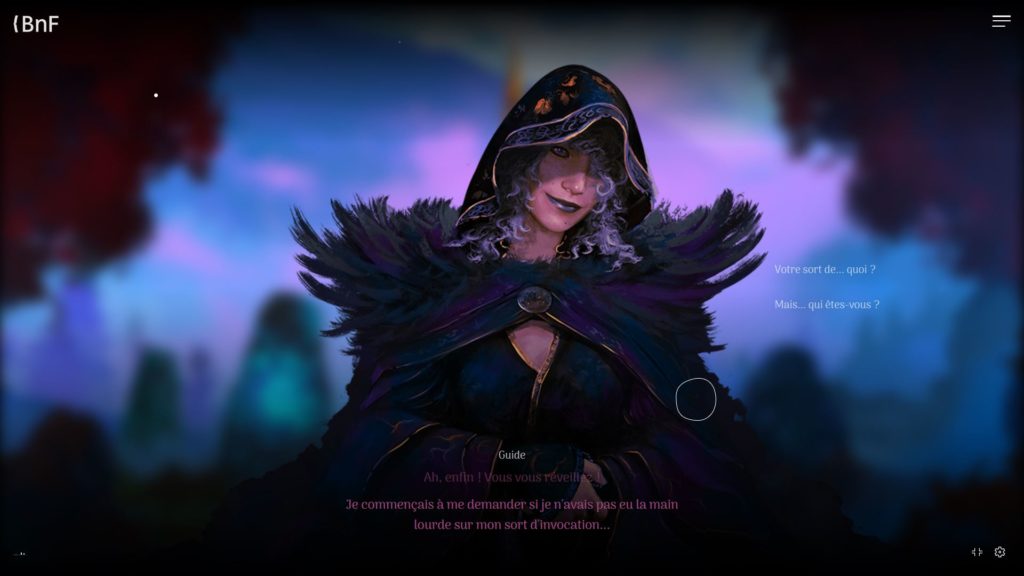 If you think you're up to the task, you're going to have to explore this Visual Novel, meet its inhabitants, find its treasures and fight its monsters. You'll have to use diplomacy, might, ruse and witchcraft… And if you're good enough, you'll have a lot of allies by your side by the time the big fight against the Dark Lord begins.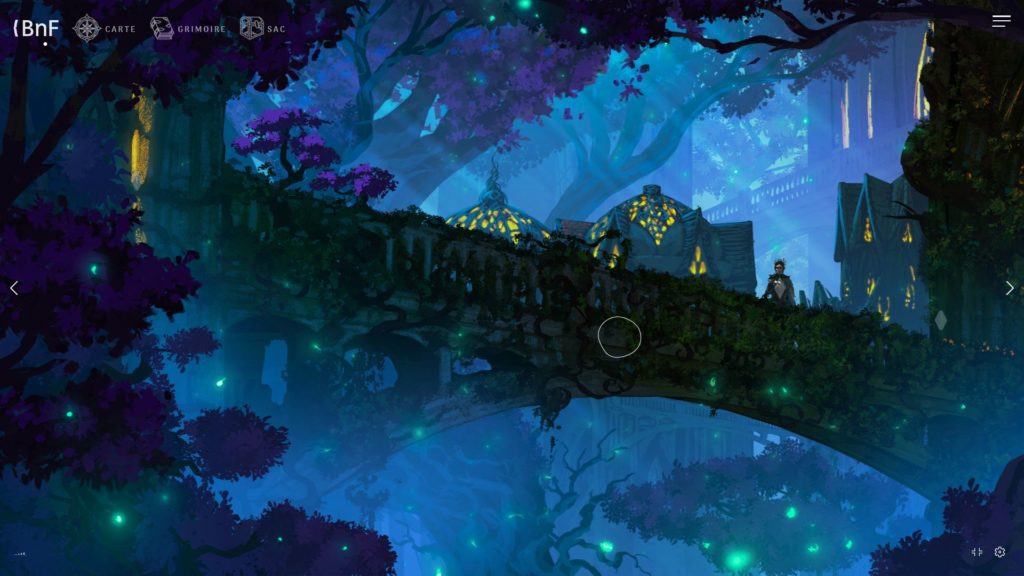 The Kingdom of Istyald actually isn't just a game. It's designed as an initiation to Fantasy as a literary genre. So you'll get to meet its main tropes: Elves, Dwarves, Warlocks, Dragons… They'll either become your allies in your quest – or ennemies you'll have to fight. But as this is a literary game, you'll have to use observation and wit way more than sword and shield.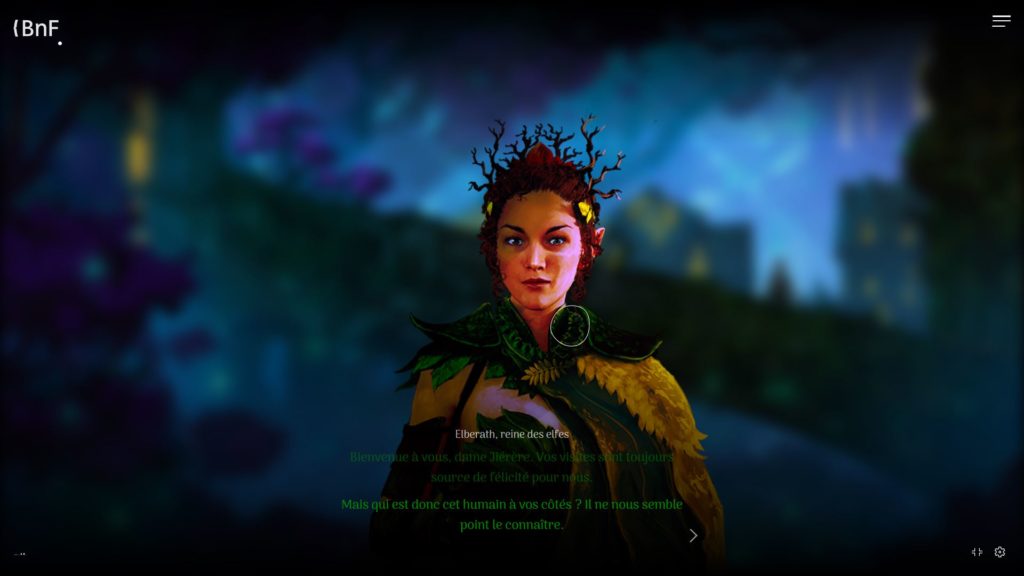 The Digital Editions service of the French National Library commissionned The Kingdom of Istyald as a playful introduction to a tremendous ressource website about the Fantasy genre. A simple yet engaging way to enter this universe, masterfully illustrated by the work of Anato Finnstark.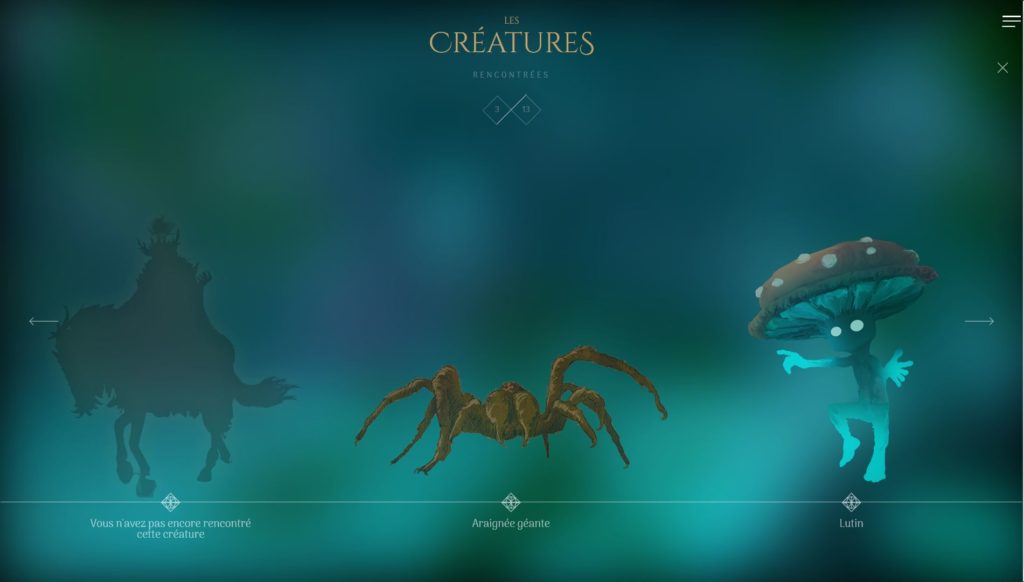 Producer: BNF
Publisher: BNF
Code: GoToAndBuzz
Release date : Jan. 10, 2020