Pitch : It's easy to be convinced that we know perfectly well what is right and what is wrong. We're all convinced we have strong moral intuitions. And then, sometimes, all it takes is a series of moral thought experiments to challenge – alter, even, maybe – those intuitions.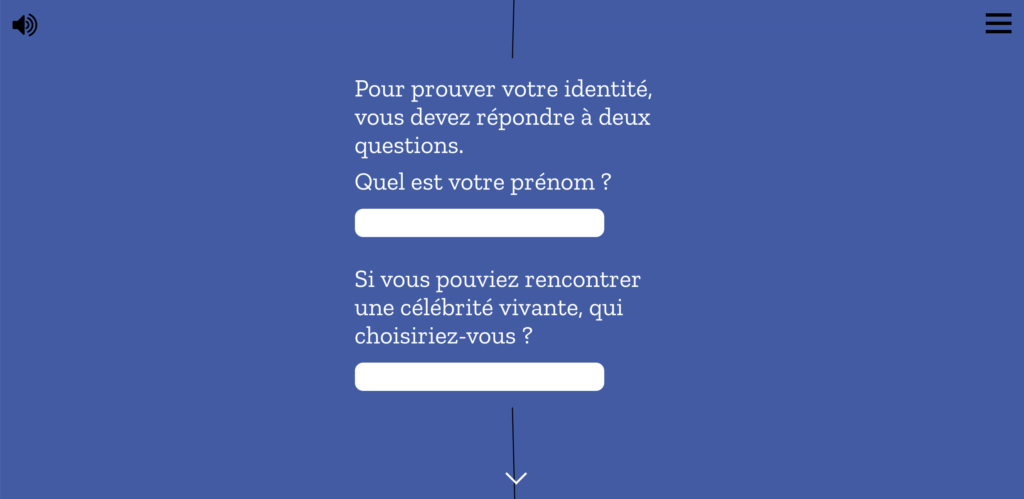 Of course, The Moral of the story doesn't intend to decide whether you're good or evil! But this program takes inspiration in the work of modern philosophers such as Ruwen Ogien to give you some food for thought, and, maybe, challenge some of your positions on BIG ethical decisions. It does so by taking you through an interactive story that starts with a fairly candid event: it's your birthday and you just won croissants, that are waiting for you in the closest bakery…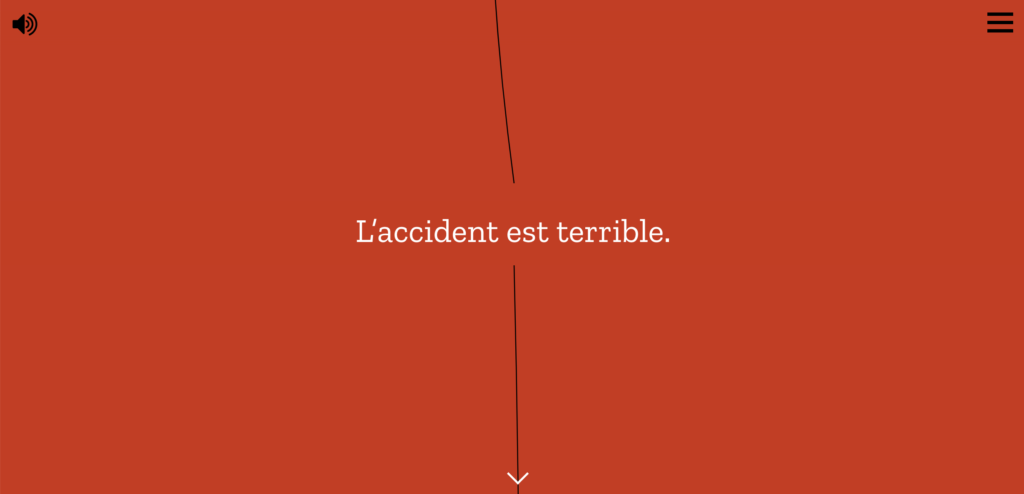 But as you may expect, things are not going to go as planned. You're in for a wild ride, involving an old lady, a fancy sportscar, and maybe even your death.
The time will then come to listen to the famous youtube philosopher Monsieur Phi gice you detailed explanations on what really happened, and why we had you face such strange dilemmas.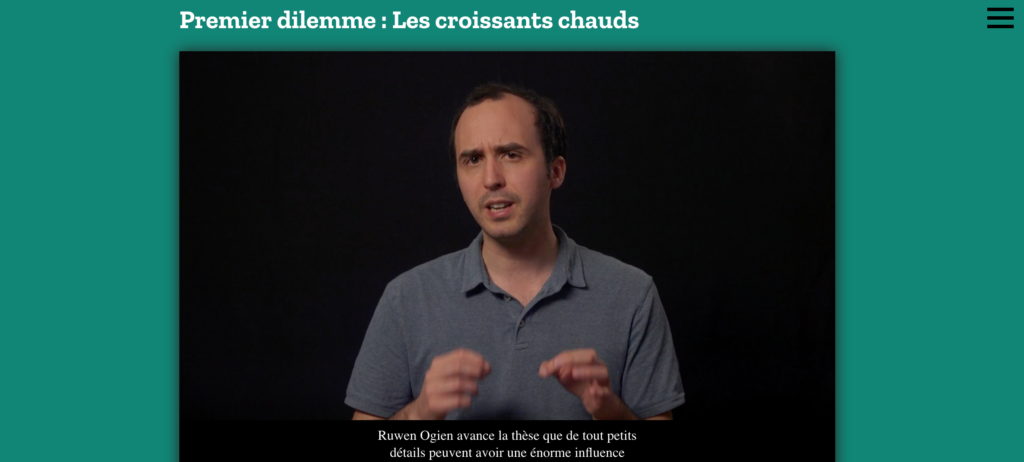 And because we don't want you to feel too lonely in your introspections, you'll be able to – anonymously – compare all your decisions with the ones made by other players before you!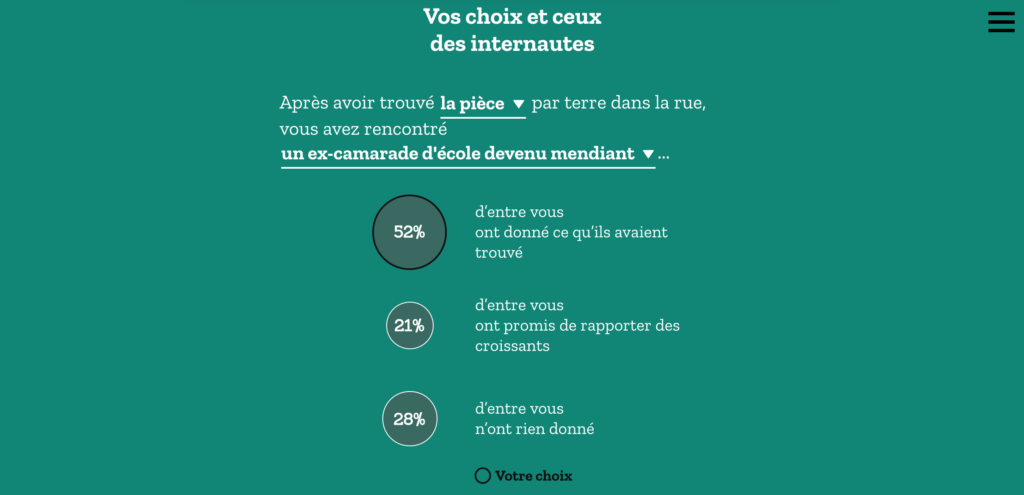 Produceur : Point du Jour
Broadcaster : Arte
Code & dataviz : WeDoData
Date : June 10, 2019